Welcome to Creatively Homemade, where I feature Yummy Recipes and Fun Crafts and DIY Projects!
 My name is Jennifer.  I am a Christian mom of 4, happily married to my high school sweetheart for almost 25 years now.  My husband and I met in high school marching band – he played saxophone and I was in the color guard.  We have been together ever since.  (Our oldest 2 kids are graduates of the same marching band and my middle daughter is currently a member.)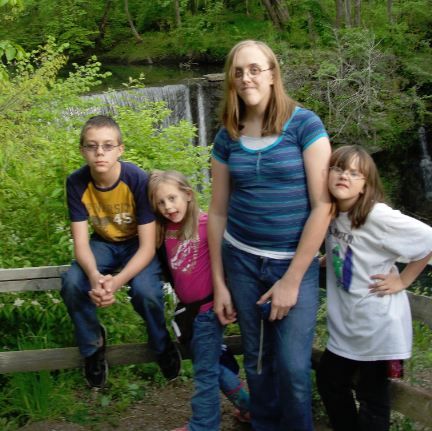 We have a daughter and son who are both in college, a 14 year old daughter who will soon be starting her freshman year of high school, and a 12 year old daughter who is in middle school.
I have been a blogger since 2008 and have owned many sites on many different topics.  My main blog for years was A Heart Full of Love, but it strayed over the years from its original purpose and became mainly a review blog.  Through it all though, my passion has been blogging about making things for my family – whether delicious recipes or fun crafts and DIY projects for the house.  So I started fresh – with a new blog, a new name, and a re-focus on what I really want to share with my readers.
I love all things crafty and giving handmade gifts.  My favorite crafts are paper crafts, rubber stamp carving, crochet, and plastic canvas.  My 2 youngest daughters love to craft as well and they love scrapbooking and jewelry making.
I am passionate about organic foods and foods prepared in traditional ways. I cook…a lot!  I make nearly everything from scratch,  because I have the luxury of having the time to do so.  My dream is to someday be able to grow all our family's foods. A small farm with a huge garden and a few chickens sounds like heaven to me!
My degree is in nutrition, but I currently work at home full-time and have no plans to ever change that.  I love the fact that I can work from home and watch my kids grow up, yet still contribute to the family financially.  In addition to blogging, I run the Blog Giveaway Directory.
So now you know a little bit about me. Creatively Homemade is part journal, part scrapbook, and part cookbook. I hope it inspires you with creativity and a desire to make things for your family.
Want to get in touch? Contact me here.