Have an emoji-obsessed kid? These emoji birthday favors are simple to make and are sure to be a hit at your child's party! Keep reading to learn how to make them.
My youngest daughter is obsessed with emojis.  If you have an elementary school or middle school aged child, I am sure you can relate 🙂  Every time my daughter sends me a text, she ends it with about a bazillion emojis.  So these cute emoji favor boxes will be perfect for her next birthday party.
The finished treat boxes are approx. 2.5 inches x 2.5 inches x 3 inches in size.  They are the perfect size for fun-sized candy bars or a few pieces of individually wrapped candies like Hershey's Kisses, mints, etc.  You could probably even use them to hold lip balm (Eos or stick) or mini bottles of nail polish.
No time to read this now? Click here to pin this tutorial for later!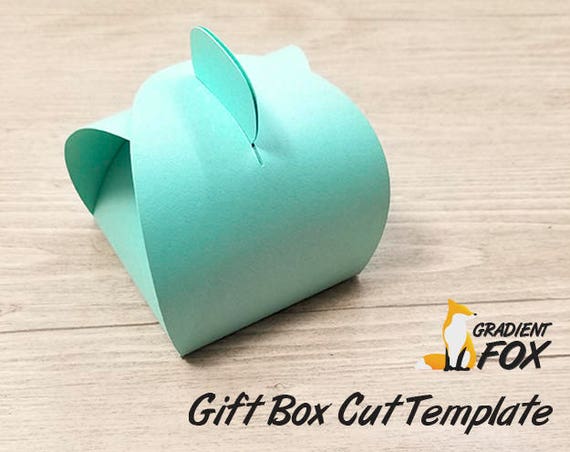 Curvy Treat Box SVG Cutting File

I made these with the Stampin Up Curvy Keepsake die which has been retired by Stampin Up 🙁 Fortunately I found a similar treat box cutting file on Etsy.  So if you have a Silhouette or Cricut machine, you can still make these treat boxes.  Super versatile and fun to make!  
You can decorate the Curvy Keepsake treat boxes to match any holiday or occasion (like these cute jack-o-lantern treat boxes).
Supplies Needed to Make these Emoji Birthday Favors for Kids
These are the supplies you need to make all 6 of the emoji faces for these diy party favors for kids.  If you only want to make one or two of the faces, you won't need all the paper punches.  I mention which punches are needed for which faces further down in this tutorial.
Cardstock in Crushed Curry, Basic Black, Real Red, Whisper White, Melon Mambo, and Tempting Turquoise
Treat Box Cutting File
Electronic Die Cut Machine, like a Silhouette or Cricut
Scissors
Circle Paper Punches (1 inch, 1/2 inch, and 1/4 inch)
Heart Paper Punches (1 inch and 1/2 inch)
Scissors
Fast Fuse Adhesive
Tombow Mono Adhesive Glue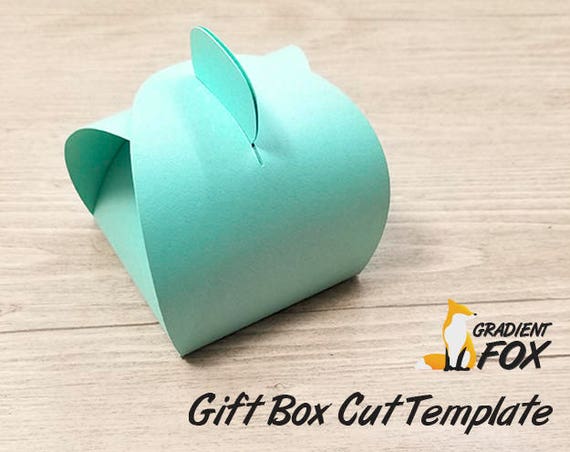 Treat Box SVG Cutting File

EK tools Punch for Arts and Craft, Large, Heart

1 inch Circle Punch
1/2 inch Circle Punch
JAM Paper Hole Punchers – Standard – 1/2

Silhouette Portrait 2

✅ Planning on placing a Stampin Up order?  Be sure to check out my current free gift offer on the sidebar!
Assembling the Emoji Favor Boxes
The Curvy Keepsakes die set makes easy work of putting together these emoji birthday favors.  The die does most of the work for you!
For each emoji favor, you will need to cut two of the Curvy Keepsakes shapes from Crushed Curry cardstock.  You can get both shapes from one piece of cardstock if you cut it down to 6″ x 11″ (so it will fit through the opening in your die cut machine) and angle the dies slightly.
Use Tombow Xtreme adhesive on the backside of one of the Curvy Keepsake pieces.  Each shape has 2 curved sides and a base.  You want to put adhesive on the base.  Then stick it to the base of the other piece like I show in the picture.
I recommend using Tombow Xtreme adhesive on these emoji birthday party favors or any 3D items you make because it is a stronger adhesive than most tape runners.  It can take some handling and the adhesive won't fail when you open and close the treat boxes.
To finish up these treat boxes, just decorate one of the pointed sides with an emoji face.  Use Tombow Mono Adhesive to glue all the face parts to the treat box.  I have emoji party favor ideas for decorating the treat boxes in just a bit.
To close up the treat boxes, fold up the 2 rounded sides and line up the holes.  Bring up the non-decorated pointed side and insert the rounded tabs through the slit.  Add your candy or treat, then bring up the other pointed side and pull the tab through.
No time to make these now? Click here to pin this tutorial for later!
Emoji Party Favor Ideas:
I made 6 different faces for these emoji favor boxes.  There are more faces of course, but I wanted to stick with the happy ones since these are for birthday favors for kids.  I have included instructions below each to let you know how I made the punch art faces.
Lovestruck Emoji
The eyes are 1/2 inch punched hearts in the color Real Red.
To create the mouth, insert a piece of Basic Black cardstock halfway into a 1 inch circle punch and punch.
Laughing Emoji
I think these LOL emoji birthday party favors are my favorite!  The mouth was created with a 1 inch circle punch like I showed above.  The white teeth are created in the same way.  Just don't insert the white cardstock quite as far.
The squinting eyes were created with a 1/2 inch paper punch and Basic Black cardstock.  I punched one circle then I moved the punch down slightly from the hole and punched again, giving the crescent shape.
To create the tears, punch a 1/2 inch heart from Tempting Turquoise.  Cut the heart down the middle to form 2 tears.
Use a black Stampin Write marker to draw the eyebrows.
Sunglasses Emoji
Create the mouth using the technique shown above to punch a crescent shape with a 1 inch circle punch.
Punch (2) 1/2 inch circles from black and cut off the top fourth from both.  Those will form the sunglass lenses.
Cut a super thin strip of black with a paper trimmer.  Like as thin as you can get it 🙂  That will form the top of the sunglasses.
Crazy Emoji
Aren't these Crazy Emoji birthday party favors just awesome?  I feel like that sometimes.  LOL.
To make this emoji face, use a 1/2 inch circle punch and Basic Black cardstock to punch a crescent shape for for the winking eye.
Punch a 1/2 inch circle from Whisper White cardstock for the second eye.  Punch a 1/4 inch circle from black for the pupil.
Using a 1 inch circle punch, punch a half circle from black cardstock for the mouth.
Use a 1 inch heart shape from Melon Mambo and cut off one of the lobes as shown above.  This will form the tongue shape and then you can cut that down to make it a little shorter if you like.
Tongue Out Emoji
Using a 1/2 inch circle punch, create 2 black crescent shapes for the eyes.
Using a 1 inch circle punch, create 1 black crescent shape for the mouth.
Using a 1 inch heart punch, create 1 tongue, using the technique I explained above.
Blowing a Kiss Emoji
Punch a 1/2 inch circle from black for one of the eyes.
Punch a crescent shape with the 1/2 inch circle punch for the winking eye.  Cut off the pointed ends.
Punch a 1/2 inch heart shape for the kiss.
Use a Black Stampin Write Marker to draw the eyebrows and the puckered mouth.  The mouth is kind of like a 3 if you are like me and couldn't draw your way out of a paper bag 🙂
I hope these emoji party favor ideas have inspired you to create your own designs.  I had a blast making them! While you are here, be sure to check out the rest of my handmade party favor ideas.
Pin this Emoji Birthday Party Favors for Kids post for later:
Quick Links to Info on This Page
My daughter just got home from school and had the biggest smile on her face when I showed her these emoji favor boxes.  I will definitely be making these for her to pass out to her friends for her birthday.
For more ideas like this diy party favors for kids tutorial, be sure to check out the rest of my DIY for parties ideas.
If you make any of these emoji birthday favors for kids, you will have to come back here and let me know how they turned out.  I would love to hear from you, so be sure to leave a comment below.